Wordle for ESL Students – Top 5 Wordle Spinoffs for Making Language Learning Fun
October marks the anniversary of the Wordle – a popular word game among people of all ages. Being a household craze, this game has led people to be glued to their mobile phones. From 90 users to 3 million active players worldwide, Wordle for ESL Students, variations have ruled the world of spelling and vocabulary. 
For kids, my Wordle provides the perfect opportunity to learn new words and boost their vocabulary in a fun yet competitive way. Teachers have been using Wordle actively in language classrooms to teach their pupils about the English language and make them learn new words. Especially for students with English as a second language (ESL), this word puzzle is the right platform to learn English in an entertaining way. 
Today, we are going to talk about Wordle for ESL students and discuss the tactics behind making language learning a fun activity for them. But before doing so, we are going to shed light on why Wordle has become such a popular game among students!
Why Is ESL Wordle Popular Among Kids?
Being an online educational and gaming tool, Wordle has proven useful for students to upgrade their vocabulary status. This online game provides the right medium for kids to test their English language skills and explore new words on the go. Furthermore, the students are able to understand word formation through constant practice and calculated guesses.
Games like Wordle allow ESL students to grasp concepts of linguistics and language formation in an interactive manner. In the Wordle game, the players have to guess the correct five-letter word in six guesses. After guessing the first word, the letters in the word are either highlighted in green, yellow, or grey, indicating whether they are in the right spot or not.
A green indication means both letter and spot are correct, a yellow indication represents a correct letter but the wrong spot while a grey indication suggests the letter doesn't belong to the daily Wordle challenge. This whole activity leads to improving the language skills of the students.
To address the needs of kids, various Wordle spinoffs have emerged. These puzzles offer words with varying lengths, starting from three, often CVC words, to a maximum of eleven letter words. There are separate Wordle for ESL students available online, making language learning fun rather than just a chore to get done with. If you are a linguistics teacher and struggling with how to introduce Wordle to your classroom, discover the best tips in the next Part.
How to Play Wordle with ESL Kids in the Classroom?
Wordle has become the go-to tool for language teachers to enhance the vocabulary of their students. It is a delightful way to introduce new words, teach the formation of words from a given set of letters, and demonstrate the use of phonics as well. As a teacher, you can choose Wordle for ESL students and make language learning fun for them. Here is how you can do it: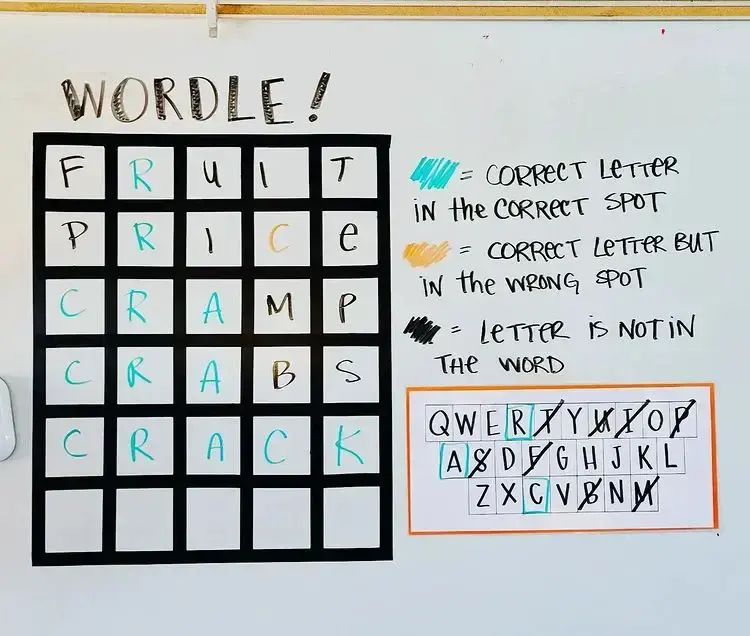 You can use charts, eliminated sheets, and dry eraser markers (for extra fun use black, yellow, and green dry eraser markers) to create a Wordle board for your students.
You can use any Wordle spinoff that allows you to choose a word of your choice and ask the students to spell the possible guesses.
You can use either online Wordle or dry eraser Wordle to create a competition between your students to guess the word of the day.
You can assign a special day to play Wordle with your students and entice them to prepare for it, hence making them learn new words on their own.
You can use Google Classroom to make Wordle part of your syllabus and make it part of a mandatory warm-up activity for your ESL students.
You can ask your students to make groups and make them guess the words of either your or their choice.
At the end of the activity, you can discuss the word of the day, its meaning, and its use in daily communication with your kids, thus suggesting new words as new additions to your student's vocabulary There is no limit when it comes to utilizing Wordle for ESL students. All you need is either an online or physical medium to play the game and create a healthy competitive environment for your students, especially for those who are learning English as a second language. By adding your gist of creativity to Wordle, you can absolutely make language learning a fun activity for your pupils to look forward to.
Top 5 Wordle Variations for ESL Kids
If you are looking forward to using Wordle for ESL students and making language learning a fun game for ESL learners, there are multiple online Wordle variations available that can be used in the classroom. To build the vocabulary and improve the spelling skills of your students, you can use these word games and puzzles to teach language in an innovative manner. You can even decide different levels of difficulty for these interactive word games by asking your kids to solve the puzzle and thereby, making them guess the daily word at different levels.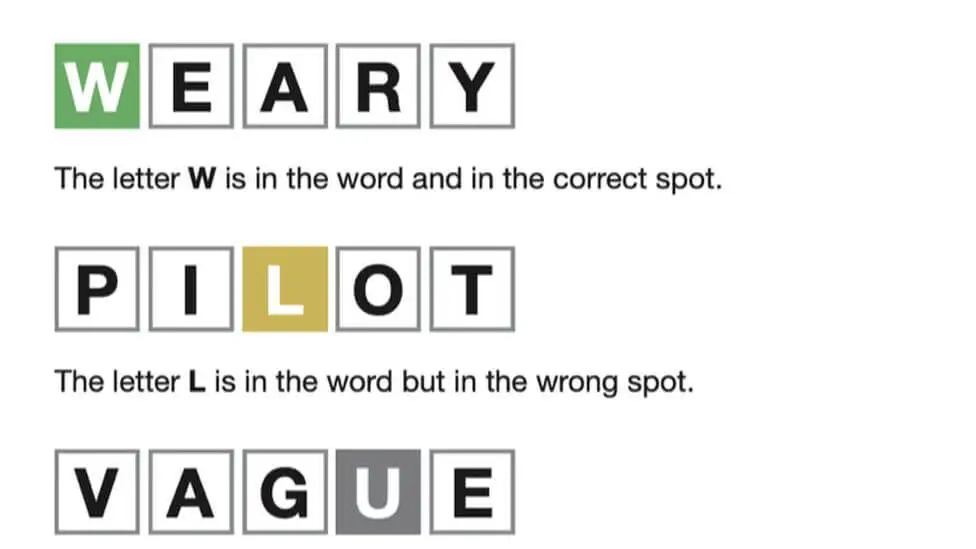 Similar to the original Wordle, there are different Wordle spinoffs available to use Wordle in the classroom to teach English as a second language. Some of these are mentioned below:
1. Wordle for ESL Students
Just like the original Wordle, in ESL Wordle, your students have to guess five-letter words in six guesses. You can choose from different categories to make your students guess the word of the day. All other rules remain the same.
If you want to improve the Wordle experience of your ESL students, try the Wordle Game. It allows you to choose from a collection of 19 different languages spoken across the globe. Among these dictionaries, you can choose English to play Wordle with your students.
Spellie is another Wordle spinoff for ESL learners, where you can choose the difficulty level of the word based on the kid's age, usually falling between 5 to 10 years. Unlike Wordle, Spellie has all the letters arranged in alphabetical order. If the students are able to find the correct word, they are awarded with an emoji.
Similar to the Wordle Game and being another variation of Wordle, the Wordle Play offers 18 dictionaries to choose daily Wordle. You can choose different levels of difficulty for your students to guess the daily Wordle. This Wordle spinoff offers unlimited guessings.
If you want to use Wordle for ESL students in the classroom and make language learning fun for them, try Spelling Bee to not only enhance vocabulary but also help in improving spelling. Through the Spelling Bee, you can ask students to form and identify as many words as possible from a given set of seven letters.
Apart from these mentioned Wordle spinoffs for ESL students, you can use other variations of Wordle to make language learning a fun activity. Such kinds of activities not only inspire these students to make headway in learning a second language but also help them improve their command of the English language!